Marine Weather and Tides
Hendley, NE

Version 3.4
NOTICE
10/9/2019 Updated the Marine Zones.
9/4/2019 Fixed the weather maps due to NOAA moving them.
7/25/2019 New feature in the Airports section gives a link to 5 minute updates for data reports.
6/2/2019. Many thanks to a user for reporting an error on one of the Edit pages. The switch to PHP 7.2 caused many pages that previously worked to quit working. I fixed many but I still depend on users to report ones I missed. Please report errors HERE or send an email to me at L-36.com. Allen

---
| | | | | | | |
| --- | --- | --- | --- | --- | --- | --- |
| Sunrise 7:50AM | Sunset 5:10PM | Friday December 13, 2019 2:45 PM CST (20:45 UTC) | Moonrise 6:50PM | Moonset 9:14AM | Illumination 95% | |
NOTE: Some of the data on this page has not been verified and should be used with that in mind. It may and occasionally will, be wrong. The tide reports are by xtide and are NOT FOR NAVIGATION.
---
---
7 Day Forecast for Marine Location Near Hendley, NE
Hourly
EDIT
Help
---
&nbsp
(on/off)
&nbsp
Help
NOTE: mouseover dotted underlined text for definition
FXUS63 KGID 131730 AFDGID
AREA FORECAST DISCUSSION National Weather Service Hastings NE 1130 AM CST Fri Dec 13 2019
SHORT TERM.
(Today and tonight) Issued at 450 AM CST Fri Dec 13 2019
Main issue in the short term is potential for pcpn tonight.
NW flow pattern is in place across the region per latest upper air analysis and water vapor satellite. Several waves can be seen embedded within the NW flow. One is crossing the CWA as of 09Z, with another wave along the ND/SD border. Further upstream, a stronger wave can be seen along ID/MT border, and this will be the wave that impacts the CWA tonight. This wave lies within the LER of a 150-180kt jet streak. Closer to the surface, the main feature of note is a deck of low clouds and fog across areas from Greeley to York. This stratus has likely reached its peak coverage across the CWA and will gradually lift N/NE as winds gradually veer ahead of a weak sfc trough.
Much of the daytime hrs today will be quiet, with even some brief mostly clear skies at times this morning through around midday. However, high clds will quickly incr this aftn from W to E. These clds will probably put a damper, at least somewhat, on high temps today and given trends of last few days to underperform, dropped highs another couple deg. Current grid calls for highs in the low 40s N to mid 50s far SW.
The aforementioned ID/MT wave will quickly translate SE through the day today, reaching the High Plains late this aftn into eve. As with any wave in the fast moving NW flow, exact details are difficult to determine, even this close to the onset. Models are in decent agreement in terms of timing, but not with QPF amount and placement. As for timing, looks like brunt of pcpn will occur in the 21Z Fri to 06Z Sat time frame, with all POPs ending by 09Z. QPF and exact placement remains a bit uncertain. NAM/RAP/HRRR tend to be on the higher side compared to GFS/EC, though will say the 0.3-0.6" output from the last two runs of the NAM seems overly high given origin and fast moving nature of the wave. Nonetheless, am a bit concerned it may be on to the potential for a very narrow band of enhanced pcpn given strong FGEN in both H85-H7 and H7-H6 layers along with left exit region of 140+ jet streak. Timing of the wave means pcpn will start off as rain, then as temps cool diabatically and dynamically, should be a pretty clean transition to snow. Current forecast calls for amounts around half inch from Tri-Cities and points to the W but would not be surprised to see very localized higher amounts around 1-2" wherever the predominant band sets up and if transition to all snow is slightly sooner. Latest NMM/ARW support idea of 30-50 mi wind band, with max amounts from Kearney to Red Cloud. Could be a "sneaky snow". A bigger issue may be refreeze/black ice from wet sfcs freezing up as temps fall into mid teens to mid 20s by early Sat AM.
LONG TERM.
(Saturday through Thursday) Issued at 450 AM CST Fri Dec 13 2019
Pattern remains active through Mon, then quiets down.
The next in a series of waves will arrive during the day on Sat. This wave appears weak with not a lot of upper jet support as the area will lie within the left entrance region of 130kt jet streak. Moisture also appears to be limited at least initially. However, persistent upslope flow suggests at least the potential for some lt snow Sat aftn across the W third of the CWA. If snow does occur, it will be light and likely of low impact during the day.
The potential for snow incr Sat night as a stronger wave is set to traverse the region over the second half of the weekend. There remains considerable uncertainty regarding details during this time as models are not in very good agreement. 00Z runs seemed to possibly be converging on a more southern solution that the EC has been showing for quite some time, but the latest 06Z runs of NAM/GFS are once again further N. In fact, the 06Z NAM has less than an inch across north central KS where the 00Z EC has 2-4". The 06Z GFS/NAM runs also bring in meaningful pcpn much earlier (Sat night) compared to the EC (Sun aftn). So obviously, there's plenty of details to be worked out over the coming 24-48hrs. Envision near criteria level snow amounts of 2-4" somewhere over the CWA, and tend to favor the more consistent EC attm. As such, have high chc to likely POPs over north central KS on Sun, with lesser chcs further N. The builder initially populated areas of freezing rain for S portions of the CWA, but this appears to be due to differences in probability of ice within the cloud due to model differences in the placement of the snow band. Synoptically, frz rn doesn't make a lot of sense for our portion of the storm system, so removed all mention of frz rn. Highs likely remain in the 20s on Sun.
The pattern will quiet down beyond Tue as upper ridging moves in and the main flow is displaced northward. Temps should gradually incr, though how much will depend on snowcover by then. If snow fails to materialize by Mon, going temps are likely too cool, esp. Wed. As it stands now, expect 30s and 40s for highs with more 40s if there is minimal snow cover.
AVIATION.
(For the 18Z KGRI/KEAR TAFS through 18Z Saturday) Issued at 1123 AM CST Fri Dec 13 2019
A cold front has moved through the TAF sites which will keep northerly flow through the period. Clouds will lower today and guidance is mixed on how low, decided to keep it MVFR for now for the overnight hours. Debated about -SN or VCSH for possible light precip overnight and decided to do VCSH for now as amounts should be light.
GID WATCHES/WARNINGS/ADVISORIES.
NE
.
NONE. KS
.
NONE.
SHORT TERM
.
Thies LONG TERM
.
Thies AVIATION
.
Beda
---
Weather Reporting Stations
EDIT
(on/off)
&nbsp
Help
NOTE:
Click on distance to see the station location on a map
---
Airport Reports
EDIT
(on/off)
&nbsp
Help
Click EDIT to display multiple airports. Follow links for more data.
Link to 5 minute data for KMCK

Wind History from MCK
(wind in knots)
3
PM
4
PM
5
PM
6
PM
7
PM
8
PM
9
PM
10
PM
11
PM
12
AM
1
AM
2
AM
3
AM
4
AM
5
AM
6
AM
7
AM
8
AM
9
AM
10
AM
11
AM
12
PM
1
PM
2
PM
Last 24hr
SW9
SW8
SW7
S6
SW5
SW5
SW6
SW6
SW7
SW6
W8
W10
--
W5
W8
W10
SW7
W7
W10
W12
W4
4
NW4
N13
1 day ago
SE14
SE10
SE11
--
E8
E5
E5
NE5
E3
--
NW7
W7
W10
W7
--
NW10
SW6
W5
W5
Calm
SW7
SW6
W5
SW6
2 days ago
S7
S6
SW10
SW6
SW5
SW5
--
SW12
--
W7
SW8
SW8
W9
W7
SW8
SW5
W5
W4
SW4
N6
E6
E10
SE10
SE14
---
EDIT
Weekend mode (on/off)
(on/off)
&nbsp
Help
---
EDIT
(on/off)
&nbsp
Help
---
Weather Map
(on/off)
&nbsp
Help
Weather Map
---
GEOS Local Image of CentralPlains
EDIT
NOTE:
East coast views moved to GEOS-16. They are experimental and not well supported by NOAA so they may not be correct so be warned. This change required redoing a large amount of the GOES code. If the image you are expecting is not showing, please let me know. You may need to use the EDIT function to update your location.
Link to Loop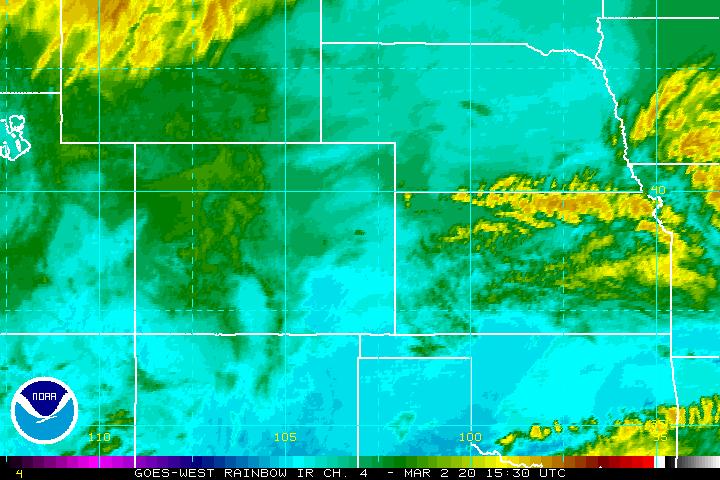 Other links:
Northern Pacific
Contential US
Full GOES-East
---
Wind Forecast for Hastings, NE (15,3,4,5)
(on/off)
&nbsp
Help
---
(on/off)
&nbsp
Help

Ad by Google

---
Cookie Policy:
This webiste uses cookies to save your settings. No personal information is saved. You can disable cookies in your browser if you like but it is not recommended for this site. I do not sell cookies. Go to a bakery for that. In fact I do not sell anything. To disable cookies from L-36.com, please refer to the Help button in your browser.
Privacy Policy:
I do not sell or share any user data or anything else for that matter. I do not keep site logs longer than I need to to keep bad actors off the site. Basically, I delete them after looking at them. If you are subject to CCPA, Google ads on this site will not be based on your past behavior so you will likely not see an ad for a lawn mower just because you looked for one at a big box website. I do not believe this site is subject to CCPA but I am doing what I can to follow the guidelines anyway.
Disclaimer:
The information on this web site has not been checked for accuracy. It is for entertainment purposes only and should be independently verified before using for any other reason. There are five sources. 1) Documents and manuals from a variety of sources. These have not been checked for accuracy and in many cases have not even been read by anyone associated with L-36.com. I have no idea of they are useful or accurate, I leave that to the reader. 2) Articles others have written and submitted. If you have questions on these, please contact the author. 3) Articles that represent my personal opinions. These are intended to promote thought and for entertainment. These are not intended to be fact, they are my opinions. 4) Small programs that generate result presented on a web page. Like any computer program, these may and in some cases do have errors. Almost all of these also make simplifying assumptions so they are not totally accurate even if there are no errors. Please verify all results. 5) Weather information is from numerious of sources and is presented automatically. It is not checked for accuracy either by anyone at L-36.com or by the source which is typically the US Government. See the NOAA web site for their disclaimer. Finally, tide and current data on this site is from 2007 and 2008 data bases, which may contain even older data. Changes in harbors due to building or dredging change tides and currents and for that reason many of the locations presented are no longer supported by newer data bases. For example, there is very little tidal current data in newer data bases so current data is likely wrong to some extent. This data is NOT FOR NAVIGATION. See the XTide disclaimer for details. In addition, tide and current are influenced by storms, river flow, and other factors beyond the ability of any predictive program.